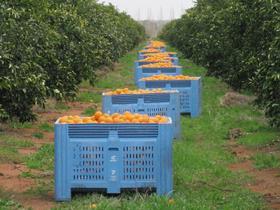 Hort Innovation has announced a new, A$28m research and development programme to arm growers with the tools they need to produce more fruit and nuts per hectare.
The five-year National Tree Crop Intensification in Horticulture Program will develop the needed systems to increase the intensity of orchards whilst improving production, quality and profitability outcomes for growers.
Initially, the programme's focus is on almonds, avocados, citrus, macadamias and mangos as they have strong potential for improved productivity through crop intensification.
Adrian Hunt, research and development manager of Hort Innovation, said the programme will help optimise Australian orchards.
"The programme will investigate scion rootstock combinations, orchard design, vigour and canopy management strategies for optimal light interception," said Hunt.
"Orchard automation is also a key industry goal and the programme will provide insights from a tree physiology perspective to facilitate this transformation."
These improved and intensive cropping systems aim to contribute to the strategic priorities of industries included in the programme. The projects include on-farm demonstrations that will provide critical insight into the adoption and extension of intensive cropping.
Each of the five crops also has crop advisory groups to provide ongoing insight and feedback from an international collaboration of leading research providers from Australia, New Zealand, the US and Spain.