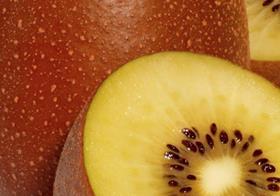 After unsuccessfully suing the New Zealand government over the PSA outbreak, a class action of kiwifruit growers has been granted permission to appeal the previous judgement.
This latest development follows a series of rulings that saw the High Court partially uphold the class action in 2018and then in April 2020, the Court of Appeal found in favour of the government and concluded it was responsible for the 2009 Psa-V outbreak but is not liable for the associated losses.
Now The Supreme Court of New Zealand has said the class action, representing 212 members of New Zealand's kiwifruit sector, can lodge an appeal of the Court of Appeal decision.
John Cameron, spokesperson for the growers, told RNZ the group was very pleased with this outcome.
He said the group's legal team would now prepare its submission and although it had been a long and costly process, the legal team was motivated to get a result for the growers.
'We still have to go through financial losses and that can only be done after there is a ruling on liability and duty of care to the government... so it's not over, but the principal of the case will be determined," Cameron said.