Australian research project to explore new glasshouse pollination method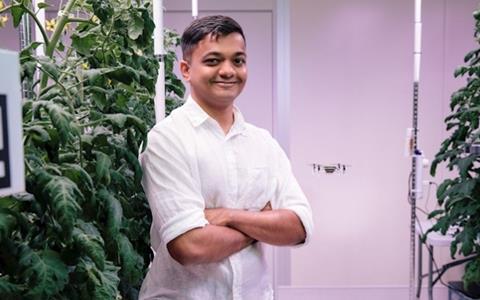 Autonomous drones could be an effective tool in pollinating tomatoes and strawberries in protected-cropping environments.
A new study is investigating the method as an alternative to manual applications.
Delivered by the grower-owned Horticulture Innovation Australia (Hort Innovation) – with support from Singaporean technology service provider Polybee, Western Sydney University and Australian grower Perfection Fresh – the A$1.3m research project aims to improve production efficiency.
"Pollinating self-fertile crops such as strawberries and tomatoes in protected cropping environments can be labour intensive and time-consuming," said Hort Innovation chief executive Brett Fifield.
"What this new research aims to do is remove the need for manual pollination, while improving fruit set consistency to result in higher yield."
Trials will be conducted in protected cropping environments at Western Sydney University and at Perfection Fresh farms in South Australia.
Polybee's micro-drones will hover over clusters of flowers for up to 15 seconds. The idea is turbulent air from the drones will vibrate the flowers to disperse pollen.
"Our drones have been developed for use in protected cropping environments with sub-centimetre accuracy positioning," said Polybee chief executive Siddharth Jadha. "Each utilises 3D vision techniques for precision, autonomous docking and wireless charging."
Perfection Fresh's Taso Kourou said the micro-drone technique could be a 'game-changer' for industry.
"As production increasingly moves into protected environments, a pollination solution that could reduce our dependency on labour for manual pollination, increase yield and help provide a more consistent fruit set would be valuable," Kourou said.
Read more about this project in the upcoming October edition of Asiafruit and the Summer edition of Produce Plus.