Australian robotic packer start-up raises A$1.5m from overseas and local investors
Lyro Robotics has raised A$1.5m (US$1m) in its pre-series A Round of funding, which will be used to help the Australian start-up scale its operations.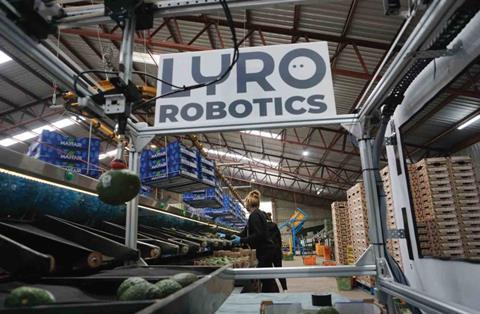 According to a report from Innovationaus, the Brisbane-based company secured funding from international and domestic investors including Artesian/Boab AI, AgFunder and original investor, Japan's Toyo Kanetsu.
The company's robotic produce packer uses computer vision and artificial intelligence to automatically pick and pack produce. With this new funding, Lyro will deliver 20 machines to agriculture clients.
"We're looking to scale up operations to reach farmers across Australia, helping them meet the labour shortages which threaten to stop their precious crops making it to the supermarket shelves," said co-founder Juxi Leitner.
Lyro utilises a packing as a service model allowing customers to harness its advanced technology without the cost of new machine.
"Unlike traditional automation systems, there's no upfront expense and extended downtime as the solution is installed. We can have a robot up and running in an hour, working on a produce packing line side-by-side with people," said Leitner.
Leitner said its robots can work with existing packing lines and have been deployed with success, handling produce lines including citrus, chili, rockmelon, avocado, nectarines, punnets of packed fruit (cherry tomatoes and berries), sweet potato and capsicum.
"We have created the full technology stack – the brain, the eyes and the hands," Leitner said.
"Marrying computer vision with advanced grasp detection and high-level decision making allows our robots to do much more than simply put things in boxes – it lets them tackle a range of challenges which were previously too delicate or complex to trust to a machine."