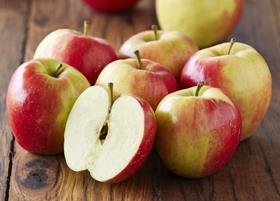 Montague has launched its newest early season apple SweeTango with the first commercial harvest underway in 2022.
SweeTango was developed by apple breeders from the University of Minnesota who crossed Zester and Honeycrisp apples using non-GMO breeding techniques. In 2009 the SweeTangobrand was sold for the first time on the US apple market.
Montague commenced testing of trees which produce SweeTango apples in Australia in 2017, and now the first commercial fruit is entering the market five years later.
The SweeTango harvest window runs from January to February so is well underway in a number of growing regions including Gippsland, the Yarra Valley, Harcourt, and Shepparton in Victoria, Batlow in New South Wales and the Adelaide Hills in South Australia.
This will be the first season for Australian consumers to enjoy SweeTango apples with a small volume of 80 tonnes being harvested in 2022. However, it is estimated that by 2030, over 2,900 tonnes will be available to consumers.
Rowan Little, general manager of Montague Fresh said the new offering would enhance the range of apple eating experiences available to Australian consumers.
"We are very excited for the launch of the new early season apple variety in 2022. SweeTango harvest is well underway to ensure they are available throughout summer. This crunchy, yet juicy, sweet and zesty apple is unlike any other, and we are thrilled for our customers to experience this new variety," said Little.