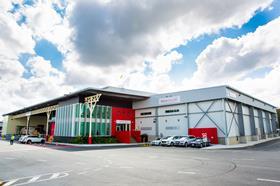 Montague has announced the expansion of its Brisbane Markets-based operations with the addition of the ten-strong team from T-Produce.
General manager Queensland, Hamish Montague said the new team members added a wealth of experience and industry expertise in new-to-the-company product lines, such as onions, potatoes, citrus, ginger, grapes, broccoli, lettuce, and garlic alongside the existing range of apples, pears, stonefruit and cherries.
"We're pleased to welcome Sal Turissi, Brett Rossiter, Shane Cooper, and Ross Caltabiano to the sales floor; Samantha Carter to the support office; and Ama Afu, Tony Ahome'e, David Fifita, Hiki Laumanu, and Richard Stendrup to the logistics team at Montague," said Montague.
"They bring a wide range of complementary skills to our existing capabilities, and joining us enables significant succession planning, so we can continue to service our customers in the future."
The T-Produce team will join Montague's operations in November 2021 adding to the ongoing expansion of the company's presence in Queensland.
That expansion began two years ago with the opening of the C1 building - a distribution and packing facility within the Brisbane Markets site at Rocklea.
The 5,578m2 facility features a fully automated, temperature-controlled environment, with extensive cold storage space and ripening rooms equipped with the latest European tarpless technology.