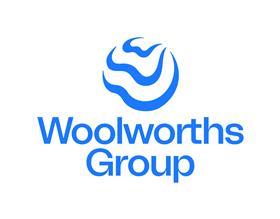 Woolworths Group has unveiled and new brand identity, a change it said better symbolises the company's evolution and what its collective businesses and platforms stand for today.
Chief executive Brad Banducci said the world was constantly changing and evolving and Woolworths Groupneeded to do the same.
"The last two years have been a period of immense change. As a team we've not only had to navigate a pandemic, but we've also made significant changes to the shape of our Group and the businesses and platforms within it," said Banducci.
"It's been an era of care for people, as well as partnership, innovation, inclusion and sustainability and being connected by a shared purpose has never been more important.
"It is the power of 'We' in terms of creating better experiences together for a better tomorrow that is represented in our new Group brand identity. It's a symbol of the positive impact that we aspire to have and the purpose that unites us,' Banducci added.
"It's only by working together as a Group, across all our businesses and platforms, and in partnership with others, that we will be able to help to create a better tomorrow."
Chief marketing officer Andrew Hicks said the new symbol needed to represent what the Group stood for and how it would continue to act in the future.
"Our commitment to our purpose was key to the design architecture. It all starts with 'We', with the multiple W's embodying how together as Woolworths Group we can create positive impact," said Hicks.
"The shape is fluid to capture the spirit of agility and adaptability whilst deliberately being an open shape to signal an expansive mindset welcoming partnership.
"With a living blue colour scheme, our collective impact is also symbolised by the waves and ripples, converging on a common point on the horizon as a reminder of our shared commitment as a Group to a better tomorrow."