Former Holden vehicle painting plant transformed into mushroom production facility by Epicurean Food Group
Epicurean Food Group (EFG) has unveiled plans to transform a former South Australian Holden vehicle painting plant into a 35,000m2 vertically integrated exotic mushroom production facility.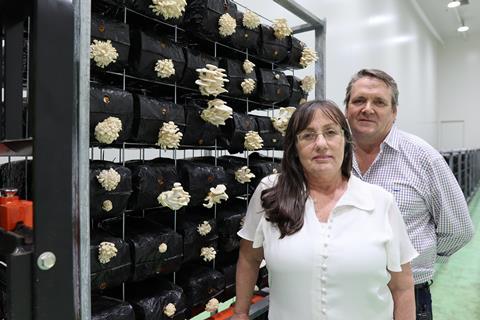 The facility, currently in phase one of development, is set on 4,000m² and is comprised of six growing rooms spanning 20m long and 6m high. Before the end of 2024, the facility is set to expand to occupy to 35,000m² and produce more than 20,000 tonnes of Oyster, Shiitake, Enoki, King Oyster and Lion's Mane mushrooms in columns up to 13m high in specially designed growing rooms.
EFG is a producer of a large range of exotic fungi as well as low allergen and gluten free food. Chief executive Kenneth King said the company aims to reduce Australia's reliance on imported exotic mushrooms which are becoming increasingly popular due to the great taste, versatility and health benefits they bring.
"Approximately 85 per cent of Australia's exotic mushroom supply comes from imports and this has shaped the market accordingly," said King.
"We are establishing Australia's only vertically integrated mushroom manufactory that manages the whole cycle from the curation of mushroom cultures in a lab, to the growing and distribution of fresh produce using regenerative farming practices, to the processing and production of mushroom products in a high-tech commercial kitchen – all on one site."
"We currently employ 31 staff and have 60 engaged on a contract basis but the goal is to have created up to 350 full-time jobs for people of all abilities, by the end of next year," added Mr. King, who envisages that around 20 per cent of employees will be from the disadvantaged or long-term unemployed community.
EFG's chief scientific officer, Leanne McGrath said that exotic mushrooms have become increasingly popular as an alternative wholefood source for people of all diet philosophies.
"Australians haven't had the best access to exotic mushrooms or top-quality mushroom products and this is what we intend to remedy," explained McGrath.
"Other than supplying the existing market, our plan is to entice Australians to add more exotic mushrooms in wholefood form to their diets and also to make genuinely healthy mushroom products."