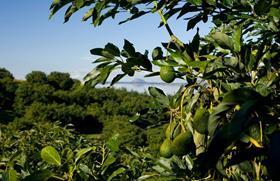 New Zealand's avocados season is off to a flier, with NZ Avocado chief executive Jen Scoular reporting harvest volumes have been up to triple what would normally be expected this early into the season.
"This time of year, we'd probably expect 30,000 or 40,000 trays a week, and a couple of weeks ago we got 102,000 trays,' Scoular told Newshub.
As a result, supermarket prices have dropped, impacting growers' bottom line.
'We know we've got a tough season ahead, we know there'll be more fruit available in the New Zealand market, and I think we can probably assume that there will be good value for New Zealand consumers all year,' Scoular said.
Newshub reported prices for New Zealand avocados ranged from NZ$1.95 to NZ$0.49 across a number of retailers.
Scoular said when prices drop below a dollar per fruit, the situation is "not a good one for our growers."