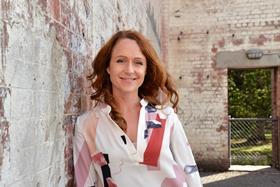 Australian organic has welcomed the support provided by the National Farmers Federation (NFF) in its Get Australian Growing strategy document unveiled at the National Press Club on 14 July.
The strategy highlights 11 priorities for agricultural reform which the NFF believes will help get the economy back on track, post Covid-19.
Among the priorities is Australia's need for consistent regulation for organic farming. NFF said it is imperative given that Australia is the last developed nation in the world to have a collaborative approach to organic production.
The current inconsistent approach is limiting market access for Australian organic producers, which as a result affects consumer confidence and increases the economic burden on industry.
NFF said it strongly recommends the government progress domestic regulation as part of the Australian farming sector's goal to reach A$100bn in farm gate output by 2030.
Niki Ford (pictured), chief executive of Australian Organic, the nation's peak body for the organic industry, said the NFF's recommendation is a major step forward for the organic industry.
"Our push to mandate domestic regulation over the past 18 months has been supported by Minister Littleproud and the NFF, providing an open dialogue that for the first time in 27 years this issue can now be properly addressed," said Ford.
"Having the support of the NFF is enormously important to progressing the discussion. Through our ongoing collaborations with government and key industry stakeholders, we are confident that we will reach an outcome that is beneficial to the Australian economy and the Australian Organic Industry," she added.