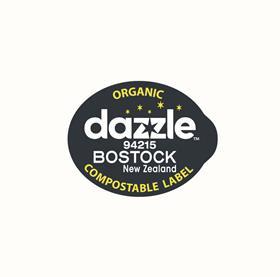 New Zealand's environment minister, David Parker, has announced a range of single-use plastic items – including hard to recycle food and drink packaging, cotton buds, straws and plastic fruit labels – are to be phased out by 2025.
The items will be phased out in three stages between late 2022 and July 2025, however the New Zealand horticulture industry has been caught by surprise by the decision, according to Stuff NZ.
Parker said the timing of the ban was intended to strike a balance between the public's call for action and the need for businesses to seek alternatives.
Jamie Lunam, general manager of packaging manufacturer Jenkins Freshpac, believes the timeline provided is too short.
The company has worked closely with government during the consultation process, but Lunam said the 2023 deadline on plastic fruit labels may need to be reconsidered.
"The concern is, while we're very supportive of the intention of what the ministry is trying to achieve, at this point in time there is not a home-compostable solution that will meet everybody's needs," Lunam explained.
Nadine Tunley, chief executive of Horticulture New Zealand, said fruit labels are important as they show the origin of the produce, who grew it and what variety it is.
'Most varieties are trademarked, so the labels help protect grower interests and ensure a return on the substantial investment required to develop new fruit varieties,' explained Tunley.
'Fruit labels also play a traceability and food safety role. They need to adhere to the fruit without damaging it and be able to withstand refrigeration and moisture. The horticulture industry needs time to develop new, non-plastic fruit labels. There will also be significant costs involved.
'This announcement came as a surprise as the government gave assurances it would consult with the horticulture industry before any final decisions were made. The horticulture industry will continue with its programmes to improve sustainability and its investment in the research and development that's necessary.'
Jenkins Freshpac, along with its international partner Sinclair International, have already achieved a number of breakthroughs in the goal to find an alternative to plastic labels. The duo was recently recognised for their industrial compostable label in the Print NZ annual Pride in Print awards.
"We're hugely supportive of the action to reduce plastic. Our team and the growers and marketers we work with are passionate about providing sustainable, innovative packaging that minimises waste. Together, we've already worked on projects that have seen around 40 tonnes of plastic diverted from landfills," explained Lunam.
"We've been working on sustainable packaging and labelling for over a decade without a mandate from government, we're at a stage where no additional resource, funding or duress will speed up the process. The work is well underway, we just need a little more time than we've been given by the minister to complete our development process.
"While we're in the final stages of testing for a label that meets this standard, it's not effective on all fruit. We're going to need every bit of time we can get and are concerned the Minister's goal of being ready by 2023 is too tight for us to have a solution for all produce," he added.