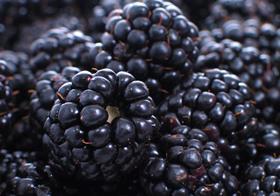 Maungatapere Berries, Ngāpuhi Asset Holding Company (NAHC), Far North Holdings and Onyx Capital have joined together to establish New Zealand's newest berry operation, Kaikohe Berryfruit.
Kaikohe Berryfruit has announced plans to develop a 28ha site in Kaikohe, which will initially include 10ha of hydroponic tunnel houses - growing mostly raspberries and blackberries - and packing and coolstore facilities.
The venture expects to will achieve its first crop around October 2021, with the Northland site being future-proofed to enable a further 9ha of tunnel houses within the coming years.
NAHC is the majority shareholder in the venture and chief executive Paul Knight,said the partnership would bring a significant boost to the region by providing jobs for between 120 and 160 local people each year including about 80 full-time positions.
"The venture is forecasted to increase local business activity by $34m per annum and will become one of the largest employers in the region, providing attractive and well paid jobs that are in easy reach of our community," said Knight.
Patrick Malley, co-founder of Maungatapere Berries, said the new enterprise will take all the raspberry and blackberry operations from Maungatapere Berries and focus them into a highly productive, premium site in the great growing region of Kaikohe.
Malley was enthusiastic about partnering with local the local iwi (Māori tribe) Ngāpuhi and providing work opportunities for local people.
"We thought it was very important to have local iwi involved and invested in this business opportunity. We're grateful that we were able to get Paul's support on behalf of NAHC as they are a key stakeholder," said Malley.