Brisbane Markets Limited and Brismark agree to plan for possible future listing on ASX
Brisbane wholesale market operator Brisbane Markets Limited (BML) and representative organisation Brismark have agreed to terms that create a pathway for the possibility of BML listing on ASX at some point in the future.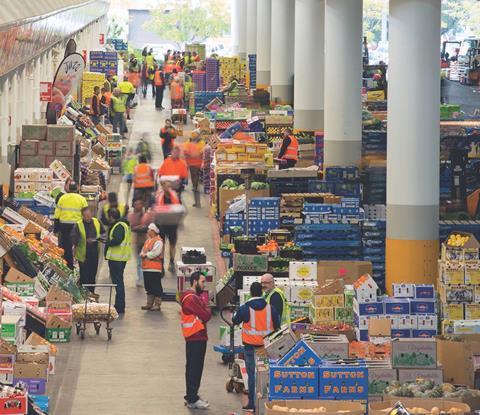 The plan, which is subject to shareholder approval, follows two years of negotiations between the two organisations.
In a circular to shareholders in May, BML chair Anthony Kelly said the agreement marked a significant occasion.
"This historic agreement will create options for the next stage of growth of each organisation following the successful Brismark-led acquisition of the Brisbane markets site by BML just over 20 years ago," said Kelly.
"Over the coming months, BML and Brismark will each engage with their respective shareholders and members, providing full details of the terms of the arrangement and seeking the required shareholder and member approval of this arrangement.
"What this will mean is that at some point in the future, if the various conditions relating to the arrangement are met and the BML board resolves to proceed with a listing on the ASX, BML would be in a position to progress the necessary steps to apply to list on the ASX."
When BML acquired the Brisbane Markets from the Queensland state government in 2002, the constitution of BML provided for four industry shares, with the holder of each industry share able to appoint a director to the board of BML. These industry shares were established as a separate class of shares to BML's ordinary shares.
Brismark, as the wholesaling sector's representative organisation, retains the four industry shares and continues to appoint four directors to the BML board. The four Brismark appointed directors currently include three independent directors and a nominee director from the Brismark board.
Kelly said this structure creates some limitations for the strategic direction of BML, including, considering the option of listing on the ASX.
"To have as one of BML's options for future growth a potential listing on the ASX, the BML board has been negotiating with the Brismark board in relation to an arrangement which enables the removal of the industry shares and the benefits provided to the holder of the industry shares from BML's constitution," said Kelly.
"Having this option is seen by the BML board, if supported by BML's shareholders, as creating a significant opportunity for future growth as a specialised fresh produce market, warehousing and distribution facility. While there is no current intention to pursue an ASX listing in the near future, having the ability to do so does provide flexibility," said Kelly.
"Similarly, the Brismark board sees the terms of the arrangement as providing recognition of the value of the four industry shares (and) providing for Brismark's ongoing representation on the BML board."