Company behind miniature apple offering hopes to ship 160m apples in 2023
After a successful 2022, Rockit Global hopes to double its export sales in 2023.
The New Zealand-headquartered company behind the Rockit apple brand believes it has the supply, and demand, to do just this.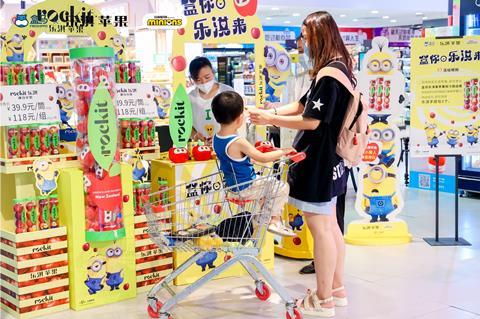 "We've made massive progress towards our vision of becoming the world's most loved apple brand this year," said Rockit Global CEO Mark O'Donnell. "We're about to Rockit into 2023 with predictions we'll more than double our 2022 exports, packing and shipping 160m apples next year."
O'Donnell said growth is coming strongly from the Middle East and South-East Asia, with three countries in particular showing the sharpest uptake in Rockit apple sales.
"We've welcomed a new distributor into the Rockit family in Indonesia, which helps account for a 154 per cent uplift year-on-year," O'Donnell explained. "Ithe Middle East, the FIFA World Cup boosted sales in Qatar by 38 per cent, and expanding direct-to-retail distribution in Saudi Arabia increased sales there by 88 per cent."
O'Donnell said Rockit had also made efforts to "gamify" the fresh produce retail sector.
"Meaningful brand affiliations – such as the partnership we formed with the Minions movie franchise in China this year – have become a proven model for us, particularly in our key markets across Asia, where the bulk of our fruit is sold," O'Donnell explained.
O'Donnell praised the dedication and passion of Rockit Global's growers given the trying circumstances of the 2022 campaign.
"Between logistics challenges, labour shortages and weather events – and let's not forget about Covid 19 – it's been a tough time for anyone growing apples in New Zealand," O'Donnell said.
"But we know we have the best team, and the best growers, in the country – and probably the world. They've gone above and beyond to ensure a consistent supply of delicious, fresh fruit reaches all the markets we export to, and that our business continues to thrive."