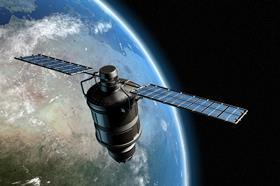 A new report has outlined the potential value 'space technology' could deliver Australian agriculture and the country's horticulture sector is already moving on the opportunity.
TheAustralian National University(ANU)study,Space-based technologies – opportunities for the rural sector (commissioned by AgriFuturesAustralia), found that improvements to geolocation alone could benefit Australianagriculture by A$2.2bn over a 30-yearperiod.
It also suggested satellite connectivitycouldadd A$15.6bn to the gross value of productionacrossagriculture, fisheries and forestry industries eachyear.
Space technologies have already become part of the toolkit for the horticulture industry with growers using satellite imaging, low bandwidth sensors, GPS tracking, autosteer and weather forecasting to drive better decision making.
Jennifer Medway, senior manager, rural futures of AgriFuturesAustralia, saidspacehadtraditionallybeen the realm of sectors like mining and defenceandthe agricultural sector was only on the cusp of unlocking opportunities.
"It's exciting.The farmer of the future will havespacetechnology fully integrated into their everyday production systems and decision making.For instance, dashboards will enable farmers to remotely manage manual processes,andinteroperabledatasystemswill radically shift the way on-farm decisions are made," explained Medway.
"All this is made possible through space technology,which hasthe potential to revolutionise the working day of tomorrow's farmers."
Examples of parts of the horticulture sector already embracing this technology include DataFarming, which uses Sentinel satellite remote sensing to identify underperforming vineyards using a normalised difference vegetation index (NDVI).
The University of New England, in collaboration Circul8 and Hort Innovation, has also developed an application called CropCount, which combines satellite images with on-the-ground sampling to produce avocado yield forecasts.