Incoming production boost set to power berry Australian berry industry's growth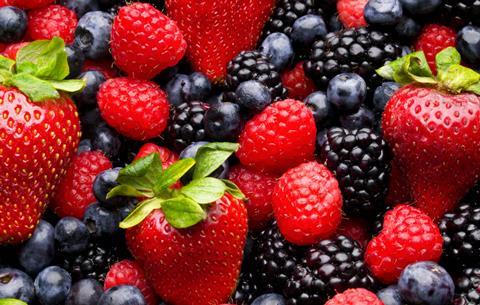 A new report from ANZ has forecast a positive long-term outlook for the Australian berry industry as production volumes grow.
Madeleine Swan, director of food, beverage and agribusiness insights at ANZ, said the Australian berry industry has gone through a period of significant growth in recent years.
"While exports have shown solid growth, domestic consumption remains the primary market with over 95 per cent of market share," said Swan.
"Growth in production has seen berries become more readily available on supermarket shelves, however, it has also had the longer-term impact of pushing prices lower as supply catches up with demand," said Swan.
The agri commodity report said with new production capacity of around 12 per cent of total current production expected to bear fruit in coming years, the development of new market access opportunities remains crucial to the berry industry's value proposition.
The industry has a strong domestic market to supply with around 75 per cent of Australian consumers buying fresh berries and most buying multiple.
"On average, the Australian consumer buys almost 4kg of berries each year. As a result of the increased domestic demand, prices have begun to moderate slightly with both strawberry and blueberry prices showing less seasonal volatility," said Swan.
"Having said that, recent flood and international supply chain delays have contributed to an increase in food prices across the board – including berries - with the recent floods in Queensland and New South Wales impacting blueberry production and forcing prices higher.
Covid-19 has also challenged the industry and the effects of the pandemic are far from over, however, the long-term outlook is still promising.
"Labour shortage issues throughout Covid lockdowns have also put upward pressure on the cost of production as growers struggle to attract and retain skilled labour," said Swan.
"However, the clear macro-trend in the Australian berry industry is one of increasing supply and increasing investment in production capacity putting downward pressure on prices."