New packing line solution on show as Tomra Food welcomes the world avocado industry to New Zealand in April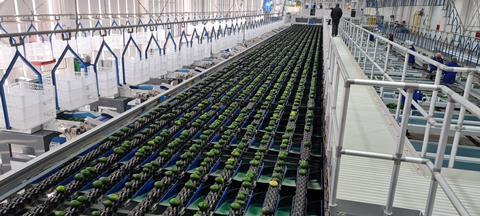 Tomra Food is set to share its latest advances in post-harvest technology and present an academic paper regarding measurement methods for improving product quality at the upcoming World Avocado Congress.
Supporting the Congress as a Gold Sponsor, Tomra will host a pre-congress networking event at its premises in Auckland and host an Innovation Breakfast, with a presentation on artificial intelligence, at the Aotea Centre when the global avocado trade meets in New Zealand on 2-5.
At the event, Tomra will demonstrate its new Adaptive Rate Controller (ARC). The ARC maintains consistent fruit volume on the packing line to optimise sorter input by continuously counting fruit on a roller elevator and autonomously adjusting infeed speed. This is made possible by an infeed-mounted camera and pre-trained AI models.
Artificial Intelligence will also be showcased at the Toma Food Innovation Breakfast in the Aotea Centre's Waihorotiu Room on Wednesday 4 April.
The company's head of innovation, James French, will give a presentation that starts by asking, "What sort of impact will Artificial Intelligence have on the food industry?".
French will review how AI is already making a positive difference in day-to-day operations at food packhouses and processors before discussing how AI will become increasingly important to the food industry in the near future.
Inspection science manager, Robert Valkenburg will also present an academic paper that compares methods for rapid non-destructive and destructive measurement of dry matter, firmness, and rot in Haas avocados.