Annual New Zealand horticulture statistical handbook released under new stewardship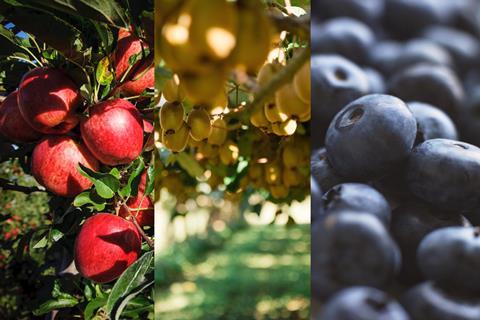 Celebrating over two decades of providing invaluable insights into the fresh produce sector, Fresh Facts – an annual resource collating data contributions from the industry – has found a new home under the stewardship of United Fresh.
Hans Maurer, chair of the Technical Advisory Group at United Fresh said Fresh Facts was in recent years a collaboration between Plant & Food Research and Horticulture New Zealand.
"While the familiar format of Fresh Facts remains, there is an additional emphasis on reporting data that specifically represents the domestic fresh produce sector, signifying a strategic move towards better serving the entire pan-produce industry," he said.
The effects of Cyclone Gabrielle are commented upon in Fresh Facts 2023, in relation to the impacts of it on apple orchards. Plant & Food Research scientists are working with orchardists across Hawkes Bay to build an understanding of the issues created by the cyclone. This will feed into a long-term plan for resilience to the impacts of climate change.
Despite the significant damage from the cyclone in the Hawke's Bay and Gisborne apple-growing region in mid-February 2023, 53 per cent of the Hawke's Bay orchards, amounting to some 4,400ha of production, were not affected and continued picking, packing and exporting apples.
"The good news was that total apple exports from New Zealand, for March 2023, were valued at NZ$99m, up NZ$4.4m from March 2022," he said.
Fresh Facts 2023 states that the most recent (2019) triennial Statistics NZ Household Expenditure Survey reported New Zealand households spent NZ$23.50 per week on fruit and vegetables, purchased from around 650 supermarkets, a multitude of fruiterers and greengrocers, 25 open air farmers' markets and an unknown number of convenience stores and temporary roadside stalls and farm gate locations.
Maurer said the primary goal is to see Fresh Facts play an even more central role in the data-based decision-making processes that are integral for the continued growth of our industry.
"For example, our potato planting area decreased by 18.6 per cent between 2018 and 2023, a loss of 1,920ha, with the total annual potato production reducing by 107, 990 tonnes between 2018 and 2023, a decrease of 20.5 per cent," he said.
"We aim to enhance the timing relevance of credible industry data, by incorporating information available from various annual reports, industry sectors, product groups, marketers and other sources, so the industry can have a repository of data at their fingertips, helping them to make strategic decisions for growth."
The annual publication date of Fresh Facts has been moved from March to September. Maurer emphasised that the shift to September facilitates a more comprehensive and diverse reporting season for the major produce groups.
Maurer acknowledged previous work of Plant & Food Research and the MARTEC teams, who worked hard to generate annual Fresh Facts data sets since 1999.
"United Fresh is grateful for their commitment over the last twenty plus years and we plan to build on their efforts over the coming years, having started with Fresh Facts 2023," said Maurer.