Companies pioneer a new business model focused on defending the interests of small and medium-sized agriculture
Two companies from the eastern Spanish province of Castellón – Grupo Clasol and Cooperativa San Alfonso – have joined forces to create one of the region's leading suppliers of citrus and stonefruit.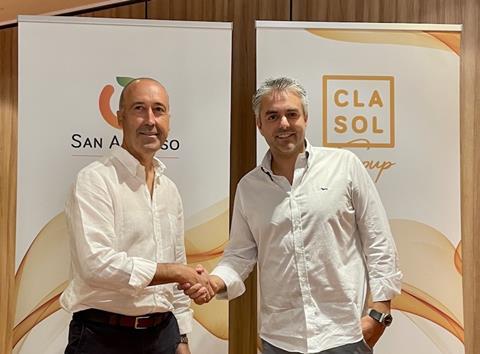 The merger comes amid a spate of consolidation among Spanish produce companies, backed by investment funds, and is an attempt to put small and medium-sized growers on a more equal footing when it comes to negotiating with buyers.
The new company will have 2,500ha of production, four packhouses and more than 2,000 employees. Its business model will be based on supplying retailers in more than 30 countries with a fully vertically integrated service from production through to packing, sales and transportation and sales for the 2023/24 campaign are projected to top €120m.
Emilio Balaguer, president of the San Alfonso Cooperative, commented: "cooperatives remain in no man's land and will have to continue to reinvent themselves. This integration will allow us to tackle the challenges we face: increasing our production volume, varietal renewal and investment in warehouse modernisation".
Grupo Clasol's CEO, César Claramonte, said the aim of the fusion was to create a pioneering and independent business model to defend the interests of small local farmers (currently 800 families), as well as provide an alternative economic viability plan for smaller cooperatives and those in which there is no generational renewal. "Our aim is to be a reference platform for the integration of a project managed by farmers," he said.
The new business group plans to make significant investments in upgrading its manufacturing and handling centres, as well as in overhauling its varietal offer to enable it to supply products with the greatest market demand at a competitive price.
"Our ambitious five-year business plan will allow us to reach a sufficient scale to supply clients on equal terms with the large existing fruit and vegetable groups, backed by investment funds, thereby maintaining the independence and interests of our growers," Claramonte concluded.