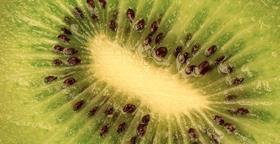 Researchers in Pakistan have carried out kiwifruit trials in the northern Mansehra district, which have produced improved results compared to other growing regions.
The National Tea & High Value Crops Research Institute (NTHRI) of the Pakistan Agricultural Research Council(PARC) has been carrying out the research and development and Muhammad Azeem Khan, chairman of PARC, said a 90 per cent survival rate had been recorded.
Khan said kiwifruit was a high-value cash crop which had the potential to improve the livelihoods of growers, particularly in the Hazara region where Mansehra is located.
He said the region had been found to be suitable for cultivation and the prospects for promoting and commercialising the fruit looked strong.
These results also had ramifications beyond kiwifruit according to Khan, who said due to its agro-climatic conditions the region had potential to become a fruit basket for Pakistan and enhance the economy and household nutrition.