India's premier fresh produce event is back in person in 2024, taking place on 21 March at the Trident Nariman Point Hotel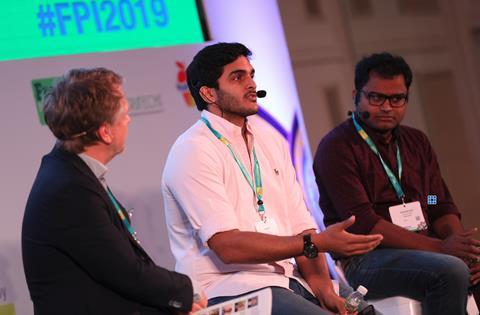 Fresh Produce India is back in person in 2024. India's leading business event for fresh produce professionals returns to Mumbai, taking place on 21 March 2024 at the deluxe Trident Nariman Point Hotel.
Organised by Fruitnet with Official Partner Asia Fruit Logistica, Fresh Produce India is back with a brand-new format. A non-stop business networking expo is the focus of the event, paired with a new-look content programme packed with informative talks and discussions about the big trends in India's fast-growing fresh fruit and vegetable market.
Fresh Produce India brings together another top-level lineup of expert speakers to provide their insight on the hot topics in the business. The agenda looks at how the fresh produce consumer and distribution landscape is evolving in India. It takes a deep dive on the latest trends and opportunities in domestic production, imports and exports, spotlighting emerging categories. Plus case studies explore a range of game-changing innovations and technologies that will drive further business growth.
Launched in 2007, Fresh Produce India has been helping leading companies connect and grow their business in India for more than 15 years. It's the premier platform for companies to network with top buyers, suppliers and service providers and to stay informed of new market trends and opportunities.
A wide range of sponsorship and exhibiting opportunities are available at Fresh Produce India 2024. For more info, download the sponsorship brochure or contact Fruitnet's sales team: info@freshproduceindia.com
To propose a conference topic or nominate a speaker or panellist, contact John Hey: john@fruitnet.com