As smart farm production accelerates suppliers may be forced to look beyond current contract farming outlets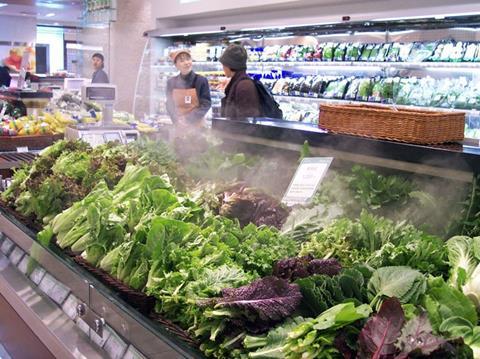 Contract farming has been a long reliable customer base for Korean smart farms but as more players enter the market the risk of oversupply grows.
According to a report to Arirang News, smart farm agriculture has expanded 400 locations in 2014 to over 6,000 locations in 2020 and some in the industry are calling for efforts to broaden the market.
Kim Hyung-yoon, a smart farmer based in Icheon grows European leafy greens such as butterhead lettuce which do not attract premium prices and he said contract farming delivered certainty.
"There used to be a time when we had to throw away vegetables if we couldn't make sales. But contracted cultivation has been beneficial since we can ship out everything we produce right away," said Kim.
Jung In-kyu, expert committee member of the Korea Agriculture Technology Promotion agency, said work was underway to develop new outlets for the increasing production of high-quality vegetables from smart farms.
"We plan to support the development of various products and the expansion of contract cultivation, as well as looking for potential consumers like school meal suppliers or military provisions suppliers," said Jung.