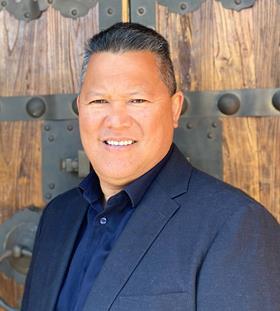 Director of Altitude Fresh, Winstone Chee, has been appointed retail advisor for New Zealand's largest integrated grower and exporter of apples, Mr Apple.
Based in Shenzhen, China, Chee has worked across the Asian market for over 15 years.
Mr Apple global sales and marketing manager, Ben McLeod, said it was the perfect time to expand the company's capabilities across Asia.
"The markets throughout Asia are changing rapidly and we're seeing increasing demand for high quality apples, food safety concerns, the modernisation of the supply chain, and the rise of modern retail formats," said McLeod.
"Winstone is a globally recognised retail expert, with a career spanning 30 years with many retail giants including Woolworths, The Dairy Farm Group, Coles and Walmart (China)."
Chee has been working with the team at Mr Apple for the previous six months and has spent time in Hawkes Bay to deeply understand the business.
"I've been very impressed with Mr Apple's total organisation," commented Chee. "As a fully integrated operation they control everything about the apple – from growing, harvesting, and shipping.
"They appreciate the needs of different markets and can tailor their offer accordingly," he added.
Chee will work alongside Mr Apple's sales and marketing teams, especially in China and throughout South East Asia. He and his team will optimise and assist in implementation, giving a retail focus with category management strategies across the region to add value to Mr Apples' end to end offer.