New Zealand-based company hit by supply chain disruptions and rising costs in 2022
T&G Global has posted a net loss (after tax) of NZ$0.9m over the year ending 31 December 2022.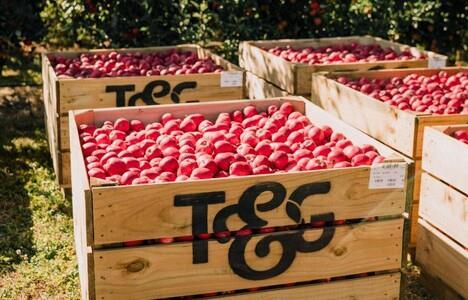 The New Zealand-headquartered company, which posted a net profit of NZ$13.6m in 2021, pointed to supply chain disruptions, rising labour and input costs, and quality issues with some of its New Zealand Envy apple crop as factors behind the performance.
"At a group level, a strong start in the first half of the year was partly eroded by product disposals and softer prices linked to the Envy quality issue," according to a release from T&G Global.
"Rapidly worsening economic conditions in the Northern Hemisphere, which affected consumer demand in the UK and Europe, also influenced the year-end result."
Envy witdrawn
T&G Global chief executive, Gareth Edgecombe, said the Envy quality issue arose mainly from heavy rains before and during the 2022 harvest.
Supply chain disruptions then delayed the arrival of fruit into markets, especially Asia.
While the business moved quickly to withdraw fruit, the price of remaining Envy inventories softened, meaning "some disposals were required", according to the company.
"We are confident that our response protected the value of the [Envy] brand and customer and consumer confidence in it," Edgecombe explained. "We undertook a full analysis to understand the contributing factors and implement learnings should similar conditions occur in the future."
Operating profit from the group's apples division decreased from NZ$40.6m in 2021 to NZ$27.8m in 2022, while apple revenue decreased by NZ$76.8m year-on-year to NZ$774.6m.
T&G Global's total revenue for 2022 came in at NZ$1.30bn, down from NZ$1.37bn in 2021.
The company's total operating profit increased NZ$3.50m year-on-year to NZ$20.4m in 2022, due primarily to the improved performance of its high-margin VentureFruit business and reduced operating losses in its International Trading business.
Faith in growth stratergy
T&G Global chair and BayWa Global Produce chief executive, Benedikt Mangold, was confident the company would bounce back from the challenges of 2022.
"Despite the difficulties of the year, there is clear evidence that our strategy and priorities are sound and that we have the leadership and team to see them achieved," Mangold said.
"In an uncertain world, consumers want companies, brands and food they can trust. We have a clear strategy to meet their expectations."
T&G has resumed its 2023 apple harvest in Hawke's Bay following Cyclone Gabrielle.