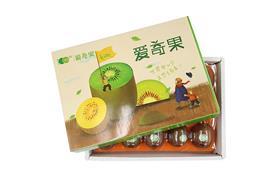 China's leading domestically-grown kiwifruit brand Qifeng and JD Fresh the fresh food division of Chinese e-tailer giant JD.com signed a new strategic cooperation agreement on 13 October.
The signing took place on the first day of the World Kiwifruit Conference in Meixian County, Shaanxi Province, a highly regarded kiwifruit growing region in China.
The two parties have built a close relationship since last year, when Qifeng kiwifruit became the first product to be directly sourced by the newly assembled fresh food team at JD.com. The new agreement will see an even stronger cooperation between the two companies this season.
"On top of the regular partnership in sales, through JD Finance, JD Logistics and JD X Department (the frontier technology development team), we will expand our cooperation in all directions. The end goal is to bring safer, better and cheaper kiwifruit to the consumers, " said Li Xiaofei, JD Fresh north China product manager, who is in charge of the project.
With e-tailing platforms leading the company's growth in recent years, Qifeng is expecting its sales volume to surpass 35,000 tonnes in 2017, a sharp increase on last year. The company has also introduced a new kiwifruit brand, Aiqiguo, which will be supplied exclusively to JD.com from this season onwards.
"On JD's platforms, kiwifruit sales are growing at a 300 per cent rate per year," Li noted. "November brings the best tasting domestic kiwifruit, and the 'Double 11' e-tail festival is just around the corner. So our consumers can look forward to an eventful month with lots of great promotional activities and discounts for kiwifruit."
For Qifeng, 2017 will be a year of business expansion. "Qifeng kiwifruit has been exporting to South East Asian markets such as Thailand, Singapore and Malaysia, and also to Dubai, Russia and Taiwan, " said Nemo Li, Qifeng branding operation manager. "This year we will also launch into Canada and Europe, and we are actively looking for new partners in the new markets. International market will be our focus for the next five years."