Indian start-up unveils new pre-packed lychee to help reduce post-harvest waste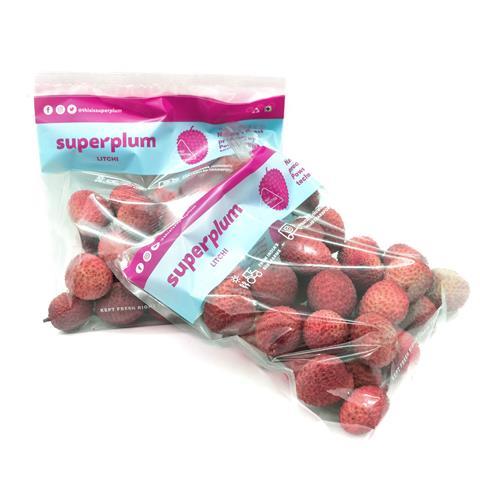 Superplum has announced the launch of a new pre-packed fresh lychee offering as India's season kicks off.
The Indian ag-tech start-up uses innovative cold chain technology to keep its lychees fresh for up to 15 days giving consumers all over India the opportunity to enjoy the fruit without the associated expense of airfreight.
Superplum works at farms across India's lychee growing regions to enhance supply chains for the benefit of growers and consumers alike.
While popular, lychees have traditionally been a highly perishable product in India, with the fruit plagued by post-harvest losses. The FAO has estimated that over 40 per cent of India's lychee harvest is wasted.
Superplum's new fresh packs employ innovative technology to ensure the fruit retains its natural flavour, aroma, and nutritional value for an extended period, allowing consumers to enjoy the fruit's exquisite taste over several days.
The fruit is also tested for pesticide usage and consumers can scan the packs to view pesticide test reports, providing further peace of mind. Superplum lychee fresh packs are available now at select retailers, including Amazon, Bigbasket as well as several neighbourhood stores across Bangalore and Delhi/NCR.