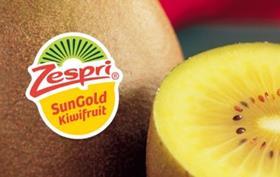 Leading Chinese e-tailer JD.com has signed a contract with Zespri to become the first online retailer to supply kiwifruit from Zespri directly to consumers.
As part of the agreement, JD's online and offline fresh food businesses, JD Fresh and 7Fresh, will procure over 1.2m trays (3.3kg per tray) of Zespri's kiwifruit from New Zealand in 2020.
With the renewed contract, Zespri's sales on JD are expected to exceed Rmb300m (US$42m) annually. Since the launch of Zespri's flagship store on JD in 2017, sales of the brand have increased more than 14 times.
This year's first Zespri kiwifruit harvest will begin selling on JD in April. The brand's SunGold kiwifruit will launch pre-order across JD's online platform and offline supermarkets on 23 March.
Michael Jiang, general manager of Zespri Greater China, said the partnership was key to reaching consumers right across China.
"JD is Zespri's key partner in China in brand promotion, consumer operation and lower-tier city penetration," Jiang said.
According to JD's data, kiwifruit is especially popular with middle class consumers who are focused on health and nutrition.
The data show 60 per cent of consumers of Zespri products are JD Plus members and 75 per cent are married while in 2019, sales of Zespri in fourth to sixth-tier cities increased 46 per cent year-on-year.
As Chinese consumers are increasingly buying fresh food online, JD has leveraged its infrastructure including digital supply chain and cold-chain logistics expertise to source globally.
The impact of this has been seen during the coronavirus (Covid-19) outbreak; from 20 January to 18 February, JD Fresh sold over 88,000 tonnes of fresh produce to consumers across China.