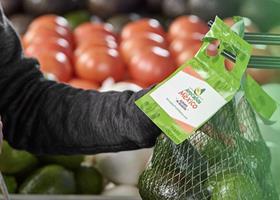 Avocados From Mexico (AFM), a leading avocado brand in the US market, has been named on Fast Company's list of the World's Most Innovative Companies for 2021.
The list recognises businesses that demonstrated resilience over the past year. This year's list features 463 businesses from 29 countries.
"We are honoured to be named to Fast Company'sMost Innovative Companies in the world and recognised for our continued innovation during a year that brought numerous challenges to every industry," said Alvaro Luque, chief executive and president of AFM.
AFM was also ranked the number one innovator in Fast Company's branding category.
The category recognises "breakthrough brands" that 'figured out their core identity and have fun from there".
AFM joins White Claw and Domino's as brands to have achieved the number one ranking.
"As a package-less fruit, our innovative marketing strategies have taken the Mexican avocado from just another fruit in the produce aisle to Avocados From Mexico, one of the most recognized avocado brands on the market and the first-ever produce brand to be ranked number one in the branding category of this esteemed list,' said Luque.
AFM referred to many of its branding innovations as 'industry firsts', including being the first fresh produce brand to have Super Bowl TV ads, the first in its category to launch a chatbot to educate consumers on avocados, and opening the world's first polished-casual avocado-only restaurant through its culinary expertise and innovation.
It also launched a celebrity shopper programme, complemented with a virtual consumer extension, which drove record-breaking avocado imports in the weeks leading up to the 2021 Super Bowl.
'Throughout the years, we have been very proud of the many accolades and recognitions received for the innovations that we have introduced into our industry, however, this one is different," said Ivonne Kinser, head of digital marketing and e-commerce at AFM.
"This recognition is the most consequential and preeminent of all, as it doesn't award one project in particular, but instead recognises our innovative culture as a company and the total product of AFM's contributions."
AFM is a wholly-owned subsidiary of the Mexican Hass Avocado Importers Association.