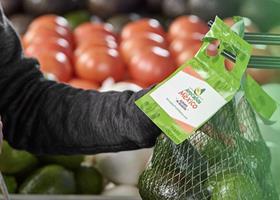 Avocados From Mexico (AFM), a wholly-owned subsidiary of the Mexican Hass Avocado Importers Association (MHAIA) and the leading avocado brand in the US, is launching a campaign with sportscasters Troy Aikman and Erin Andrews to inspire shoppers to take their love of game day guacamole to the next level.
AFM's first-ever in-store celebrity shopper engagement programme includes a QR code contest for fans to have a chance to win US$1m and other cash prizes.
'I was thrilled to be approached by Avocados From Mexico for this partnership,' said Troy Aikman, three-time Super Bowl winner as the Hall of Fame Quarterback for the Dallas Cowboys and veteran sports commentator. 'Few things go together better than football and guacamole, and I can't wait to join my fellow fans in AFM's virtual Guac Bowl Stadium ahead of the Big Game.'

'Guacamole is my go-to on game day – avocados are healthy, and their one-of-a-kind taste can't be beat,' added Erin Andrews, veteran sportscaster. 'No Big Game viewing party is complete without Avocados From Mexico. I'm delighted to bring my love of avocados to guac fans everywhere with 'Make The Big Game Your Bowl Game.''

A celebrity-led shopper marketing activation is the next phase in AFM's brand promise to boost baskets and build excitement for guacamole ahead of the Big Game.
'The Avocados From Mexico brand has cemented its position as a Big Game mainstay, and we're excited to evolve our shopper marketing strategy to reach consumers on the number one avocado occasion of the year,' said Stephanie Bazan, vice-president of trade and market development for Avocados From Mexico. 'We can't think of anyone better to encourage shoppers to score with fresh guacamole than Troy Aikman and Erin Andrews and hope that retailers take advantage of our free merchandising solutions to increase basket size leading up to the Big Game.'