Deal marks a global expansion into table grapes and berries of AgroFresh's food waste reduction and freshness solutions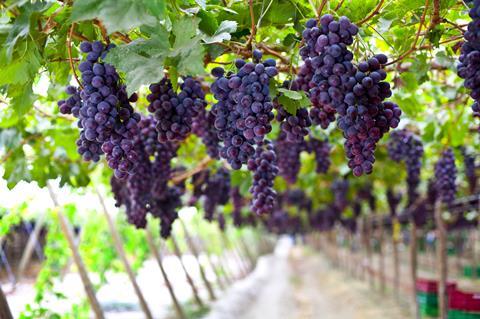 AgroFresh Solutions has acquired post-harvest solutions provider Tessara from global investment firm Carlyle. The deal, which remains subject to clearance by the South Africa competition authorities, expands AgroFresh's footprint in food waste reduction and freshness solutions for table grapes and berries and bolsters the organisation's presence in growing regions in South Africa, China, Australia, and South America.
"Completing this transaction with Tessara creates significant opportunities for AgroFresh to build upon our diversification strategy and further support our customers in their efforts to grow and distribute an abundant supply of sustainable fresh produce around the world," said AgroFresh CEO Clinton Lewis.
"The acquisition is a perfect fit given Tessara's and AgroFresh's alignment on leveraging science-based solutions to advance freshness across the global produce industry and we look forward to bringing the innovative team at Tessara onboard."
Established in 1988 in South Africa, Tessara has become a leader in post-harvest preservation solutions, which it provides to fresh produce growers worldwide. The company is a leading provider of SO2 solutions for table grapes, berries, and flowers, protecting more than US$3bn worth of fresh produce annually in more than 30 countries.
"We are proud of the Tessara team and our distinctly South African roots and culture," said Jaco Smit, CEO of Tessara. "We are also humbled and excited to be part of AgroFresh, the leader in the post-harvest AgTech space and, together, we will leverage our combined network and innovation resources to build a world-class market leader."
AgroFresh pioneered post-harvest technology more than 20 years ago with the launch of its SmartFresh Quality System, which is now used across multiple crops in over 50 countries worldwide. Recently, the company has expanded its portfolio to include plant-based coatings, antimicrobial solutions, equipment, and digital platforms that help improve quality and reduce waste across the supply chain from harvest to home.