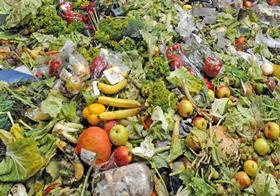 AgroFresh Solutions, a global leader in produce freshness solutions, has announced the launch of its FreshCloud platform, a data-backed, insights-driven solution for monitoring the quality of produce throughout the supply chain.
The initiative has been made possible by AgroFresh's acquisition of Verigo, a disruptive Internet of Things (IoT) company that offers end-to-end visibility and management of cold chain logistics, adding proprietary technologies to its portfolio.
The acquisition marks the first step toward achieving AgroFresh's commitment to improve fruit quality and reduce food waste. Thanks to FreshCloud's use of real-time predictive data insights, produce can be delivered to consumers around the world more efficiently.
"As the world becomes increasingly data-driven, our commitment to high-quality fresh produce requires not only the best chemistry and expertise, but also the best information technology to ensure freshness across the supply chain and increased logistical efficiency to minimise waste," said AgroFresh CEO Jordi Ferre. "FreshCloud is a stride forward and helps us deliver on our unyielding mission to prevent global food waste and conserving our planet's resources."
Verigo's technology now forms the foundation of FreshCloud Transit Insights. The acquisition also contributed to a revamp of AgroFresh's AdvanStore offering, now dubbed FreshCloud Storage Insights. Previously, AgroFresh's SmartFresh customers had limited access to storage room data, but now have a more sophisticated delivery and mobile interface for real-time availability of data.
Another breakthrough innovation that will form part of the FreshCloud platform is FreshCloud Predictive Screening, predicts the risk of disorder development during storage by analysing gene expression at commercial harvest, resulting in more informed storage management decisions.
"FreshCloud supports higher quality produce from farm to consumer by removing much of the guesswork throughout the value chain, resulting in real-time insights, improved quality metrics and reduced food waste," said Tilo Gomez, AgroFresh's director of new business development.