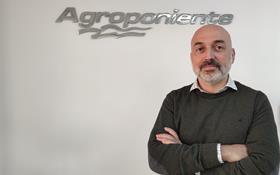 Spain's Grupo Agroponiente has restructured its management team in a bid to reinforce the group's strategic objectives.
From now on, the company will be divided into two business units, Agroponiente Natural Produce SL, led by Jorge Reig, and Agroponiente SA, which will be headed up by Antonio Román.
They will both report directly to Imanol Almudí, who has been incorporated as CEO of the board of directors.
The company said the reorganisation has a double objective: firstly, to reinforce the focus on Almería's traditional business model and secondly to promote a more global business model that allows the company to grow in a balanced, sustained and profitable manner.
President Diego Amat commented: "Imanol Almudí is an executive with a long and recognised professional career in the food sector.
"He is used to leading transformational projects in multinational environments, and we are convinced that his incorporation will help the Agroponiente Group to gain a new impetus that lead us to achieve our goal of making the company the benchmark company in the fruit and vegetable sector in Southern Europe".