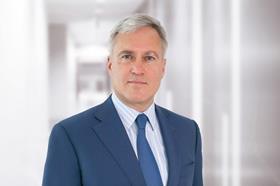 Ahold Delhaize has announced the authorisation of a new €1bn share buyback programme, to start at the beginning of 2021.
The purpose of the share buyback programme is to reduce the capital of the retailer, by cancelling all or part of the common shares acquired through the programme, the group said.
'Maintaining a balanced approach between funding growth in key channels and returning excess liquidity to shareholders is part of Ahold Delhaize's financial framework and supports its Leading Together strategy,' the retailer stated. 'As Covid-19 continues to impact the company's communities, Ahold Delhaize aims to also strike the appropriate balance with important investments in additional safety measures, enhanced associate pay and benefits, and significant charitable donations, which resulted in approximately €470m in Covid-19-related costs year to date.'

The group has also revealed its results for the third quarter of 2020, with net sales rising 6.8 per cent year-on-year – or 10.1 per cent at constant exchange rates – to €17.8bn.
In the US and Europe, comp sales growth excluding petrol grew 12.4 per cent and 7.5 per cent respectively, while net consumer online sales jumped 62.6 per cent at constant exchange rates, including 114.7 per cent growth in the US.
Ahold Delhaize's net income was €68m, down 84.9 per cent due primarily to a previously announced €577m provision for a US pension plan withdrawal, while operating income dropped 68.5 per cent to €207m.
'As Covid-19 continues to impact our communities, I am increasingly proud of our teams' performance,' said Frans Muller, president and CEO of Ahold Delhaize. 'Their intense focus on the safety of our stores and distribution centres and their persistent efforts to provide outstanding service to our local communities are commendable.
'In Q3, we sustained important investments in additional safety measures, enhanced associate pay and benefits, and significant charitable donations, which resulted in approximately €140 million in COVID-19-related costs in the quarter, and €470 million year to date.

'The operational execution by our teams remains outstanding and has continued to drive strong Q3 performance in both the US and Europe,' Muller continued. 'Our results reflected our ability to leverage our leading local digital and omnichannel platform, which generated nearly 115% net consumer online sales growth in the U.S. and nearly 50% growth in Europe in the quarter, at constant exchanges rates.'