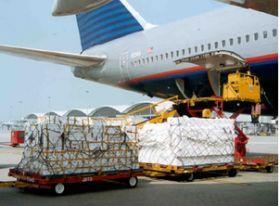 International demand for air freight is back to levels not seen since 2010, growing 5.4 percent in October, the International Air Transport Association (IATA) announced today (Wednesday).
Carriers in the Middle East, Africa and Asia-Pacific saw demand grow faster than the global trend last month, while North America, Europe and Latin America grew more slowly. More significantly, however, carriers in all regions except for Europe improved on their year-to-date performance, the IATA said.
Cargo demand for European carriers grew by a weak 1.4 per cent compared to the previous October, reflecting economic uncertainty and the impact of sanctions as a result of the Russia-Ukraine crisis.
'We are now back to levels of demand not seen since the 2010 post-recession bounce-back. But the industry is still in the hot seat and under pressure to improve its value offering,' IATA director general Tony Tyler said in a statement.