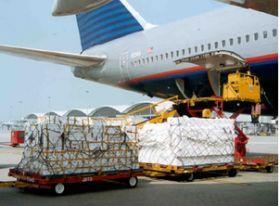 The International Air Transport Association (IATA) released data for global air freight markets showing that growth continued to slow in May.
Compared to May 2014, growth in freight tonne kilometers (FTK) was 2.1 per cent, the slowest rate this year and outpaced by a capacity expansion of 4.3 per cent. On a year-to-date basis, freight volumes are up 4 per cent on the previous year, but much of that growth was realised in the latter part of 2014.
Carriers in most regions, with the exception of those based in the Middle East, saw weak growth or even contractions. In aggregate, airlines in North and Latin America and Europe reported that their freight business was smaller in May 2015 than in the same month of 2014. Carriers in Asia-Pacific experienced slow growth as a result of poor import/export performance.
"Cargo growth has undoubtedly come off the boil,' said Tony Tyler, IATA's director general and CEO. 'The expansion in volumes we saw in 2014 has ground to a halt, and load factors are falling. Some economic fundamentals still point to a rebound in the second half of the year, but we have to recognise that business confidence is flat and export orders in decline. There is also the risk of a shock to the economic system of a 'Grexit' from the Eurozone."
Asia-Pacific carriers reported demand growth of 2.8 per cent in May compared to May 2014, below a capacity expansion of 6.7 per cent. At the end of Q1, trade volumes for emerging Asia markets were down 10 per cent compared to Q4 2014, although there have been signs of improvement at the start of Q2, which if sustained, would help ease downward pressure on air freight demand, the IATA said.
European carriers saw demand decline by 1.3 per cent in May, compared to a year ago while capacity grew by 2.7 per cent. Consumer confidence remains subdued in the region, and the region is at risk of economic contagion if a disorderly 'Grexit' from the Euro were to occur.
North American airlines reported a fall in demand of 2.9 per cent year-on-year while capacity was cut by 4.2 per cent. The May result is a continuation of the disappointing economic performance in Q1. Stronger growth, however, is expected in coming months as the effects of poor weather and US seaport congestion fade.
Middle Eastern carriers saw demand grow by 18.1 per cent, on the back of increased trade within the region, as well as shippers taking advantage of the Gulf carriers' hub strategy. Capacity expanded 19.4 per cent.
Latin American airlines reported a fall in demand of 10.5 per cent, while capacity grew by 4.7 per cent. A general increase in regional trade activity has not yet manifested itself in stronger air freight demand, possibly due to continued weakness in Brazil and Argentina, two of the region's largest economies.
African airlines experienced a 3 per cent rise in demand and a 1.3 per cent increase in capacity. Despite some volatility, the region is the third-fastest growing for the year-to-date. The under-performance of the Nigerian and South African economies may be outweighed by trade activity in the wider region.
Air freight plays a critical role in global trade, transporting some 35 per cent of goods traded internationally. The slowdown in air freight reflects a general slowing in world trade at a time when it is needed most to reinvigorate faltering economies, Tyler said.
'This week, governments are meeting in Geneva to discuss 'aid for trade' and the World Trade Facilitation agreement. If implemented, this could boost world GDP by up to US$1tn. I urge governments worldwide to bring down the barriers to facilitate trade that will accelerate prosperity and innovation,' he added.