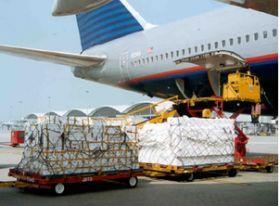 The International Air Transport Association (IATA) released data for global air freight markets in September 2017 showing that demand, measured in freight tonne kilometers (FTKs), rose 9.2 per cent compared to the same month in 2016.
This was the slowest pace of growth seen in five months, but still significantly higher than the five-year average growth rate of 4.4 per cent, the IATA said.
Freight capacity, measured in available freight tonne kilometers (AFTKs), rose by 3.9 per cent compared to September of last year - less than half the pace of demand growth. This is positive for industry load factors, yields, and financial performance, according to the IATA.
Commenting on the latest figures, IATA director general and CEOAlexandre de Juniac, said:'Demand for air cargo grew by 9.2 per cent in September. While that's slower than in previous months, it remains stronger than anything we have seen in recent memory. But there are signs that this demand spurt may have peaked. So it becomes even more important to reinforce the industry's competitiveness by accelerating the modernisation of its many antiquated processes.'
With year-to-date demand growth of 10.1 per cent, the IATA forecast of 7.5 per cent growth in air freight demand for 2017 appears to have significant upside potential even if the peak of the economic cycle has passed.
Airlines in all regions reported an increase in year-on-year demand in September.
Asia-Pacific airlines saw freight volumes increase by 9.3 per cent in September 2017, compared to the same period last year. Capacity in the region expanded 5.3 per cent. Demand growth was strong on all the major routes to, from and within Asia-Pacific, consistent with strong export order books for the region's manufacturers. Exporters in Chinese Taipei, China and Japan all reported growing order books.
North American carriers posted an increase in freight volumes of 7.4 per cent for the month; the region also posted the second fastest international growth rate among regions (11 per cent). Capacity increased 1.4 per cent. The strength of the US dollar boosted the inbound freight market in recent years.
European airlines posted a 10.3 per cent increase in freight demand in September 2017, and a capacity increase of 5.6 per cent.
Concerns that the recent strengthening of the euro might have affected the region's exporters have not materialised, the IATA said. In fact, German manufacturers' export orders are growing at their fastest pace in more than seven years. Freight demand is strongest on the routes to and from Asia - which have received a boost in trade from the economic stimulus measures put in place by China - and across the Atlantic.