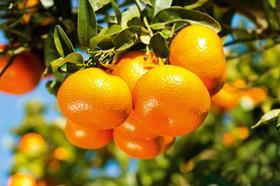 Albanian mandarin exports increased sharply in the first weeks of December, in spite of the challenges of Covid-19. Official data from the export centre of Vlora shows that the country exported 1,600 tonnes during the week of 11-17 December.
According to the See Export Consultancy Network, mandarin exports have increased steadily over the past decade. In 2010, the country produced just 5,000 tonnes of mandarins, none of which were exported. But in 2019, production stood at over 31,000 tonnes, of which 14,000 tonnes were exported.
Although Albania is one of Europe's smallest countries in terms of area and population, it punches above its weight in terms of agricultural production thanks to the favourable Mediterranean climate.
Figures from the Ministry of Agriculture show that Albania exported over 112,000 tonnes of fruit and vegetables in the first six months of 2020 with a value of Lek 6.4bn (€51.7m).
Citrus production has tripled over the past decade, from 13,336 tonnes in 2010 to 50,882 tonnes in 2019.
Mandarin cultivation in the southern region of Saranda dominates the sector and is among the most profitable agricultural activities in Albania.
Production is concentrated among well-organised farms and cooperatives using modern cultivation methods.
Export are mainly to regional markets including Kosovo, Northern Macedonia, Bosnia and Herzegovina, Serbina and Ukraine.