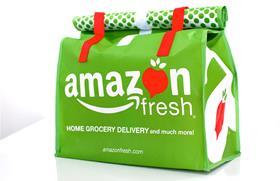 US department store chain Kohl's looks set to be the home for one of Amazon's new grocery stores, according to a report by The Milwaukee Business Journal.
The partnership between Kohl's and Amazon is, by all reports, expanding, with the US retail chain expected to allow Amazon's new grocery offering, Fresh, to occupy up to 3,437m2 of space in its existing store in La Verne, California. The current store spans 8,175m2 according to city records, with Kohl's currently occupying 4,728m2.
If confirmed, it signals the intent of Amazon to expand its Fresh offering in California, following last week's announcement of its store in Woodland Hills, Los Angeles, as well as other stores under development in Irvine and North Hollywood.
Since 2017, Kohl's has been reducing selling space in some of its stores by teaming up with ALDI, Planet Fitness, and other companies.
The moves are meant to increase traffic to Kohl's stores and to make the (smaller) stores more operationally efficient.
Kohl's relationship with Amazon dates back to 2019, when the retailer began accepting Amazon returns at its more than 1,100 stores.
Amazon currently has several physical grocery banners, including Whole Foods Market, Amazon Go, Amazon Go Grocery, and Amazon Fresh. The company is also reportedly planning grocery stores in the Chicago; Washington, D.C.; and Philadelphia markets.