During his 30-year career, Román has held a number of important roles at the company
Spain's Agroponiente Group has named Antonio Román as its new deputy general director. Román, who has been with the company for 30 years, will reinforce the management team led by CEO Imanol Almudí.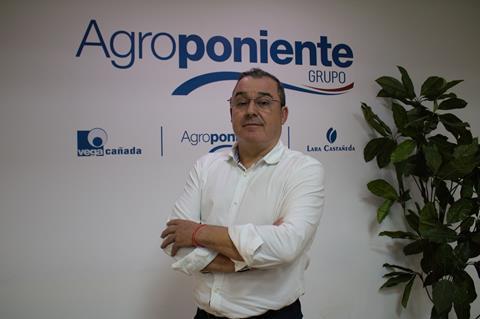 Agroponiente has undergone a period of rapid expansion under Almudí's leadership. Román will play a key role in maintaining that growth and the company's focus on research and innovation.
Román has held a number key positions at the Agroponiente. He played a key role in the launch of the company's facility in Campohermoso, Níjar and in the introduction of the Raf Tomato variety at Vegacañada.
Román commented: "Agroponiente is my home and the farmer is my flag. I am convinced that this is a company of the present and the future and that we are going to continue growing and expanding, as we have already done in this last campaign, which has been a resounding success and, at the same time, an exciting starting point ".
Welcoming the appointment, Almudí said: "In my second campaign at the head of Agroponiente, it is not difficult to realise the importance that Antonio Román has for the company and for the sector in general.
"We are extremely lucky to be able to work with a professional who has such a special, close and accurate vision of what the fruit and vegetable business is."