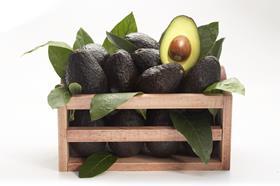 The Association of Producers and Exporter Packers of Mexico (Apeam) says it is managing to maintain regular supply amid the challenges posed by the coronavirus pandemic.
The association said worker safety was of top priority and there had been no reports of contagion among workers in the Michoacán avocado industry so far.
Apeam noted that it was too early to talk about the impact of the crisis on the sector, and that a full evaluation could only be made at the end of the season.
"Today the avocado from Mexico faces one more challenge. For this reason, we continue working," it said in a statement.
"Our priority is not to cut the food supply. We won't let this health crisis become a food crisis, which is completely avoidable.
"Thus, the associated producers and packers are working to supply the current and future demand of all their markets, for the benefit of more than 400,000 people in Mexico and more than 28,000 in the US, who directly or indirectly benefit from it."
The association said it is working on a contingency plan to support the most vulnerable members within the production chain, in line with its strategy of meeting the UN Sustainable Development Goals.