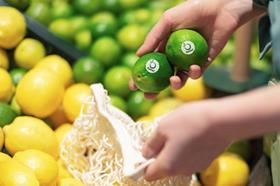 Apeel has announced it raised US$250m in its Series E funding led by returning investor Temasek, increasing its total funding to US$635m and valuation to over US$2bn.
James Rogers, chief executive of Apeel, said this latest round of funding will speed up the availability of longer-lasting produce in the US, UK, and Europe.
'The pandemic has completely shaken up food retail: people are increasingly buying their fresh produce online, while simultaneously expecting the best in terms of quality and sustainability,' said Rogers.
'We'll use our latest funding to help our supplier and retailer partners offer a differentiated experience to their shoppers: high-quality produce that's less likely to go to waste at home.
"By using solutions by nature and for nature, and in collaboration with food supply chain partners around the world, we can ensure people everywhere have a great experience with their fresh produce while increasing the sustainability of the global food system.'
The funds will be allocated to a number of other objectives, these include accelerating Apeel's partnerships and plant-based products that aim to prevent food waste at every step of the fresh food supply chain.
Apeel will co-create new supply networks with produce suppliers and retailers that will increase the availability of longer-lasting produce, including avocados, limes, mangoes, cucumbers, apples and more.
Currently, it has teams and partners on the ground in eight countries operating 30 supply networks that apply Apeel's plant-based protection to produce, capture internal and external data, and distribute Apeel-protected produce to 40 retail partners and tens of thousands of stores around the world.
With its new funding, the company plans to operationalise at least ten additional supply networks by the end of the year.
Apeel will also use its funding to advance its data and insights offerings, including potential acquisitions, to complement Apeel's growing technology stack.
In May 2021, Apeel announced its first acquisition: an advanced imaging technology that measures metrics including stage of ripeness, nutritional content, and other indicators of quality and shelf life.
With its funding, the company will continue to integrate advanced imaging technology into its application systems and make this data available to its partners.