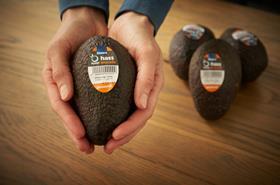 The Edeka Group has said that it is further extending its commitment to fighting food waste by protecting oranges and clementines with Apeel's innovative shelf-life extension technology.
As trading partners of US-based Apeel Sciences in Germany, Edeka and Netto Marken-Discount already launched avocados with Apeel's protective coating at selected stores at the end of 2019.
Oranges and clementines are the next products to follow as part of the pilot project.
In the future, Apeel's plant-derived protective coating will also ensure longer-lasting freshness of Edeka World Wildlife Fund oranges, Edeka Selection oranges NavelGold, as well as of Edeka Selection ClemenGold clementines.
Consumers will find the oranges and clementines – like the avocados – in selected Edeka stores in parts of northern Germany and North-Rhine Westphalia, as well as at Netto branches in parts in Bavaria, Baden-Württemberg and Lower Saxony.
Nationwide introduction of such longer shelf-life products in Germany is scheduled to take place during 2020.
Apeel produce has a protective layer consisting of plant-based materials that slows down water loss and penetration by oxygen – two main factors contributing to decay of fresh fruit and vegetable products.
Not only does Apeel lower the amount of food wasted, in many cases it also makes plastic foil unnecessary.