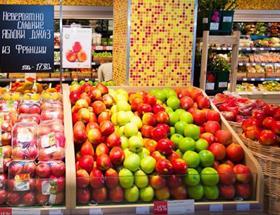 Apple imports from Bosnia and Herzegovina to Russia increased by 100 times during the first nine months of 2014, according to Rosselhoznadzor, the Russian Federal Service for Veterinary and Phytosanitary Surveillance.
The massive increase has raised the suspicions of the organisation, which has threatened to suspend deliveries from Bosnia until a reasonable explanation is provided.
Rosselkhoznadzor noted that shipments of banned products from Bosnia and Herzegovinato Russia have tripled, while imports of apples have increased by 100 times.
Rosselkhoznadzor's experts have reportedly raised doubts as to the authenticity of the phytosanitary certificates accompanying these consignments. It has requested information on the range of produce grown in Bosnia and Herzegovina, as well as the volumes cultivated in 2014.