New high-tech agrotextile will be presented at Greentech in Amsterdam from 13 to 15 June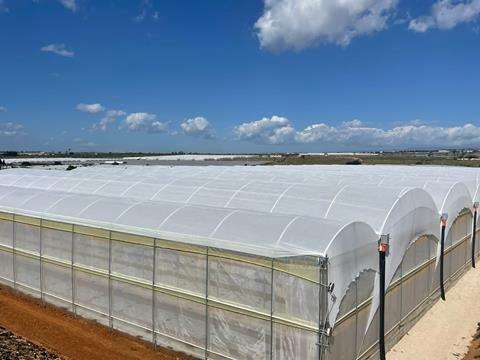 Italian technical textile specialist Arrigoni has said it will present a new screen, the Prisma Ldf, at the Greentech show in Amsterdam.
According to the group, the Prisma Ldf Strong includes and builds on the features of the entire Prisma family of agrotextiles, including temperature reduction and better passage of light in the PAR (photosynthesis active radiation) spectrum.
"This significantly reduces plant scorching damage and improves crop quality and yield," Arrigoni stated. "As well as enabling more efficient photosynthesis, the lower temperatures provided also reduce water demand by 20-30 per cent."  
Compared with the original Prisma Ldf, the Prisma Ldf Strong agrotextile delivers 60 per cent more strength, 78 per cent better light diffusion percentage, enhanced sunlight shading effect of 30 per cent, better control of internal temperature due to reduction in passage of short infrared radiation and bigger savings on water, the group outlined.
"Prisma Ldf Strong is therefore a reinforced heat-reflecting screen that improves the microclimate of the structures where it is installed, with intrinsic characteristics that make it the ideal solution for solanaceous crops, from peppers to tomatoes and aubergines," Arrigoni noted.