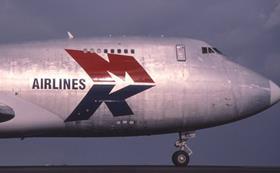 Airlines across Asia are refusing to accept bookings to and from Europe, as chaos continues following the eruption of an Icelandic volcano last week that has left an ash cloud across the continent.
The news comes amid conflicting reports about the severity of the cloud. Some news agencies have today stated the EU was moving to ease flight restrictions, while there have been other reports that a second eruption had led to a worsening of conditions.
Singapore Airlines Cargo has cancelled all scheduled freighter services to and from Europe, and perishable goods had been returned to their customers.
'Until the situation improves, we are not taking in new bookings in general,' a spokesman for the airline told International Freighting Weekly.
Swiss company Panalpina said some carriers in China had stopped taking cargo due to unavailable warehouse space at airports because of the crisis.
FedEx flights from Asia to Europe were classified as 'delayed' and the company said no new international bookings would be accepted 'until further notice'.
Paul Tsui, vice chairman of the Hong Kong Association of Freight Forwarding and Logistics (HAFFA), said on Friday forwarders in Hong Kong were already storing over 4,000 tonnes of cargo.
'That's a lot higher now,' he told IFW.
'This is going to cause major disruptions to supply chains around the world. Even when it does clear it will take time to uplift the backlog.'
Shippers are now preparing for higher airfreight costs into Europe in coming weeks.
Meanwhile, KLM Royal Dutch Airlines operated two commercial cargo flights from Amsterdam to Asia on Sunday evening.
Dutch aviation authorities granted the airline permission to operate the flights, to Sharjah and Bangkok/Taipei, after they successfully carried out nine test flights earlier in the day with no problems.
KLM president and CEO Peter Hartman said it was completely safe to operate flights during daylight hours.