The region is preparing for the go-ahead to export to US under the Systems Approach protocol
A refrigerated facility in Tierra Amarilla, Atacama could be the site of a new inspection site for table grape exports following a visit by industry representatives last week.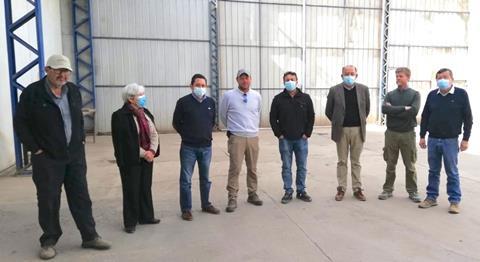 As Chile moves closer to getting the go-ahead to export table grapes to the US without methyl bromide fumigation, a centre will be required in the region for staff from the Agricultural and Livestock Service (SAG), under the supervision of USDA-APHIS officials, to inspect the fruit to ensure that it complies with US regulations.
Members of Asoex, the Association of Agricultural Producers and Exporters from the Copiapó Valley (Apeco) and various other public and private representatives visited the site to assess its suitability to house the inspection centre.
Miguel Canala-Echeverría, general manager of Asoex, commented: "we have concluded that the best location is in the Pabellón area, towards the interior of the valley, because it is close to the production areas and the refrigerated facilities in which the samples would be kept".
SAG's regional director, Mei Maggi, said avoiding fumigation would help make Atacama's grape exports more competitive, in relation to those of Peru.
"The latter are currently not fumigated, which means their taste and quality are not affected, therefore, they obtain higher profits," he stated.