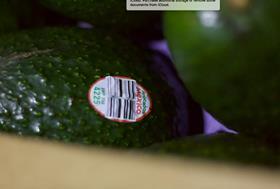 Avocados From Mexico has been named of 11 ambassador brands of Mexico 2020 at the inaugural edition of the Ambassador Brands, an award celebrating the brand names that enhance and strengthen the country's image abroad.
The honour was judged by a panel of marketing experts and presented at a virtual ceremony last month.
The Ambassador Brands recognised the achievements of the AFM label, which the Association of Producers and Packers Exporters of Avocado of Mexico (APEAM) has used to market their product in the US since 2013.
"The history of the brand is an incredible success story for the Mexican fresh produce industry, so important to the market in the US and the rest of the world," said álvaro Luque, AFM's director.
"Not only have we built a brand of a fruit normally sold without packaging, highlighting the flavour, quality and nutritional value of Mexican avocado, but we have also managed to multiply the value of the avocado production chain through the creation of thousands of jobs. and millions of dollars in economic impact on both sides of the border."
In just six years, AFM has doubled the volume of imported Mexican avocados in this market.
The jewel in its marketing crown is the annual successful Super Bowl campaign, which has brought Mexican avocados to the highest echelons of the US advertising stage.
Currently, eight out of 10 avocados sold in the US are Mexican, in large part due to AFM's marketing innovations.
"I would like to dedicate this significant recognition to our 30,000 small avocado growers, 62 packing houses, and our importers in the US. Thanks to their trust and their support, we have managed to be the most innovative fresh produce company in the world," Luque said.
The Ambassador Brands project seeks to become a benchmark in the industry with an annual event in which the Mexican brands that year after year position the image of Mexico in the world are recognised.