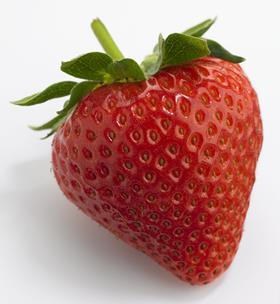 Berry Gardens BV, the US-European joint venture berry marketer, has announced that Theo Houwen will join the company as managing director from 1 September to oversee the group's expansion in continental northern Europe.

Nicholas Marston, managing director of sister company Berry Gardens UK, told Fruitnet that Mr Houwen had been recruited from Bonduelle and would be focusing on growing the company's market share in the Dutch, German, Belgian and Scandinavian markets.

Mr Marston said Mr Houwen had 'extensive experience in the retail and foodservice markets' and would bring to the company and its business plan clear and energetic leadership.

In a statement, Berry Gardens, which is a joint venture between US berry group Driscolls, the UK's KG Growers and Spain's Alconeras, said the appointment was part of a strategic decision to invest further in the development of the European retail and food services market for fresh berries. The company said it was aiming to become the market leader in the European berry market within the next three years.

According to the company, the berry market in continental northern Europe is currently underdeveloped with consumption per capita only half that of the UK and the US.

'The market in continental northern Europe is expected to grow substantially in the coming years and to achieve that growth fruit quality and new concepts such as better tasting varieties on a year round supply basis will be increasingly important,' it said.

Berry Gardens BV and its associated growers have exclusive rights to grow and market berry varieties from both Driscoll's and Berry Gardens' breeding programmes.

The company said its northern European organisation in Breda would expand programmed production with its own contracted growers, offer twelve month berry supply from its shareholders and others, and assist key retailers and foodservice suppliers to build their berry businesses on a planned year round basis.