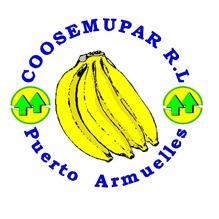 The board of directors of the Panamanian Cooperative Institute (IPACOOP) began yesterday (Monday 2 March) to carefully evaluate takeover proposals ahead of a decision on the future of Coosemupar (the Panamanian Cooperative of banana producers in Puerto Armuelles), according to a report by local newspaper La Estrella.
Olmedo Espino, the Minister of Agricultural Development, told reporters that the board, which comprises the Ministers of Economy, Business and Agricultural Development as well as three representatives from the Federation of Cooperatives, is considering proposals from four interested companies.
US multinational banana marketer Del Monte, two European groups and a company linked to Panamanian businessman Anel Flores are reportedly keen to take over the reins at Coosemupar, which has been plagued by financial and plant health issues.
However, despite earlier indications, a decision is unlikely to be made today (Tuesday 3 March).
Banana production at Coosemupar's 12 plantations (around 3,000ha) was halted six months ago, leading to losses of US$20m on top of the US$30m debt already accrued by the cooperative.