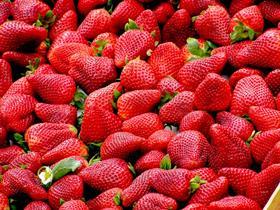 Ecuadorean exports of non-traditional fruits and vegetables grew by 10 per cent in volume and 15.4 per cent in value in the first half of 2021 compared with the year-earlier period.
The growth was driven by big increases in shipments of strawberries, avocado, grapefruit and papaya, according to the Agricultural Market Consultancy Group (GCMA).
Grapefruit exports grew 35.4 per cent in volume, strawberries by 20.8 per cent, avocados by 20.5 per cent and papayas by 18 per cent, it was reported in El Universo.
Exports of oranges and mangoes grew 9.1 per cent and 5.2 per cent respectively.
In bananas, exports for the first six months of 2021 totalled 223m boxes, a decrease of 3.79 per cent compared with the year-earlier period.
The fall was due to lower sales in important markets such as the European Union (-3.84 per cent), Russia (-6 per cent), the Middle East (-18.59 per cent) and East Asia (-27 per cent).